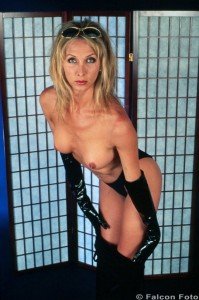 Name: Kristy
Age: 31
Personal: Pre-Op TS
Height: 5′ 9″
Weight: 130
Location: Portland, Oregon
Occupation: Technical Writer
Hobbies: Traveling, writing, reading, long walks
Likes: Being treated like a beautiful, smart person
Dislikes: Judgmental people, rodents
Hi, I'm Kristy, your shemale webmaster.  I love being feminine and I date both men and women.  I especially adore men who have good manners and know how to treat me like a lady.  I work hard to look my best so why shouldn't I be treated with respect?  I think we all want the same.
When I first started dating I noticed that a lot of men seemed shy or awkward, and didn't know how to approach me.  Sometimes they didn't approach me at all and that's a shame.  I might have really enjoyed their company.
I've helped guys overcome their apprehension and shown them how to become successful in their efforts to romance t-girls.  Most of these guys I actually dated but some approached me in forums or through friends and I've tried to help whenever I could.
I came to realize there is a serious lack of information about where and how to meet t-girls, and how to succeed with transgender romance.  Worse, there is an abundance of misinformation that leaves many men with the wrong ideas about how to treat t-girls.
"The capacity to care is the thing which gives life its deepest meaning and significance."
PRIVACY POLICY: We take your privacy seriously. meet-local-shemales.com does not place cookies on your computer or collect any personally identifiable information. This is a free site. We are an authorized affiliate of some sites that may appear on this site, however, you are never under obligation to make any purchase to access all the content on this site. Please contact us if you have any questions regarding this privacy policy.